VANCOUVER WINTER OLYMPICS 2010
FIRST HOSTS FIRST NATIONS  -  ABORIGINAL PAVILION -
SIGNATURE SHOW 
360° Multimedia Show
Aboriginal Canadians welcomed the world during the Vancouver Winter Olympics. The Sphere at the centre of the Pavilion was designed, manufactured, installed and operated by Absolute Hollywood. Admission was free and the signature show ran everyday for 17 days, during which time the Aboriginal Pavilion had over 250,000 visitors.
The Signature Show, was center piece of the 360° Aboriginal Pavilion for one month during the Winter Olympics. This piece involved 360 photography, HD cinematography and Green Screen, 2-3D 360 motion graphics compositing, and implementation till its completion
The show was seen for over 250.000 people and portrayed a unified view of Aboriginal Canadians for first time in their history. During the production, we filmed and green screen different ceremonies, locations and icons of Aboriginal nations never seen before. The final show, had a profound and unprecedented effect on collecting their multiple views as one to share with the rest world.
This 360° show is a good example of multimedia assets to produce a piece, involving 360 photo and film, and 2-3D graphics compositing and live mapped into an immersive environment.  
DESIGNING MOTION GRAPHICS IN 360
Gary Oldknow designed and operated the projection system as well as directing the video. I DOP the green screen shots and filmed the ceremonies, and post produced all the work, creating all motion graphics design, Darrah Mason contributed with the eagle model, which I composed into the final piece. I also participate in the installation and graphics implementation. This project was produced by absolute Hollywood.
SHOOTING PANORAMIC AND 360 FOOTAGE
FILMING ABORIGINAL CULTURE RITUALS AND FIGURES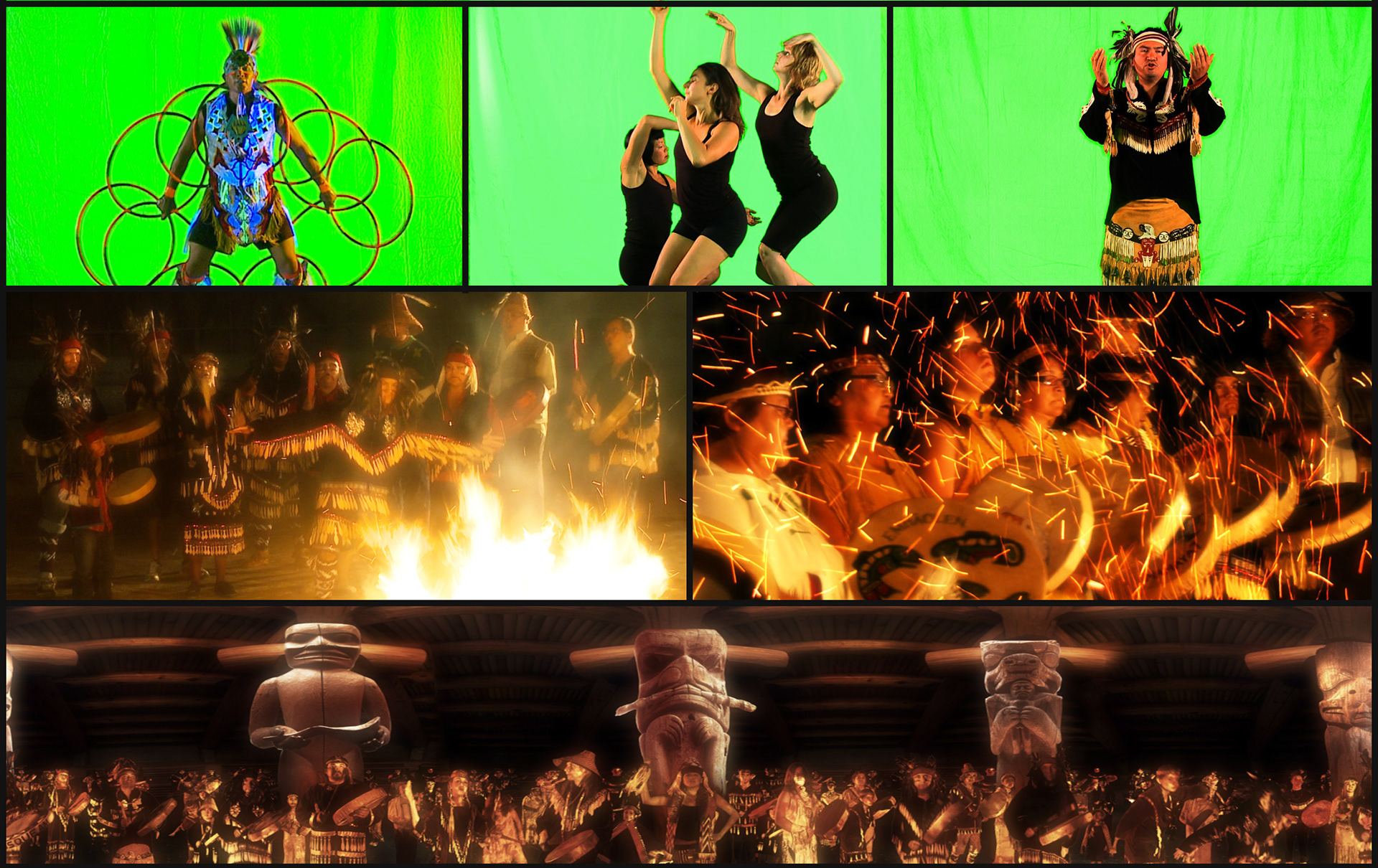 EVENT GRAPHICS SUPPORT HANDLING AND IMPLEMENTATION