In collaboration with Visual Poke, I was commissioned to design the content for permanent video projection installation, at entrance of Versace new Versus shop at Westfield London. With content build around brand identity, the projection install is central to the main shop access.The artwork is in sync by a server to shop's ambient music sound.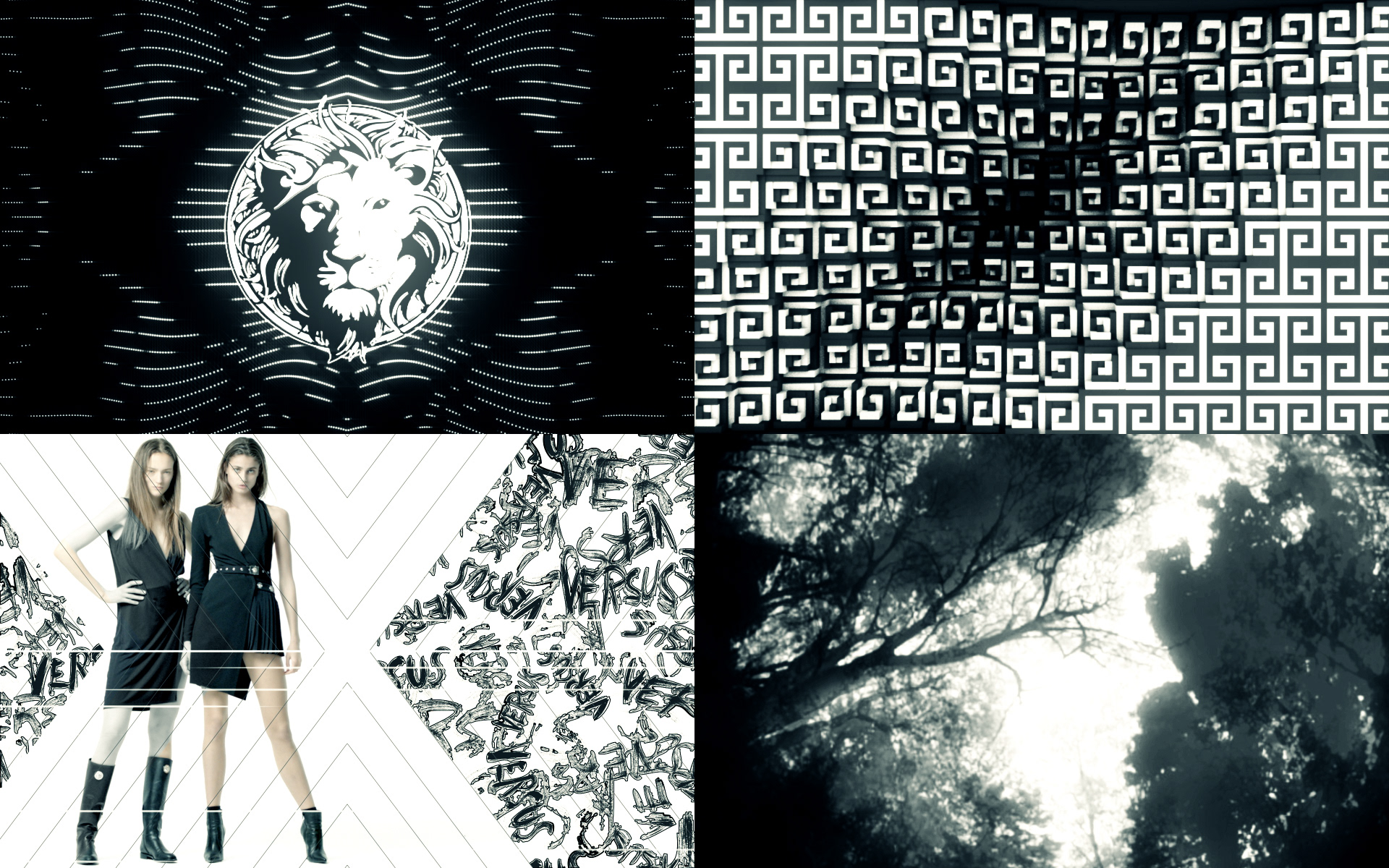 The content evolves through different brand identity modes:
-ambient mode, defined by Logo animations and depth composites;
-institutional mode, the known greca pattern through 3d mapped composites. 
-versus mode, defined by composites using some provided videos as assets.
-seasonal mode, defined by current collections and trees as element for them.
Each stage had it's dynamic states and more static, built as loops, to provide modularity and control on site via server.