VERSUS (VERSACE) - Video Installation Content - Summer 2016- Paris & London
Versus is the diffusion line of noted Italian fashion house Versace. It began in 1989 as the first of many diffusion lines by the house, a gift by the founder Gianni Versace to his sister, Donatella Versace.
It was a request following previous success in designing mapped content  for permanent video installations on Versace Versus commercial shop floors in Paris and London during 2015. With Visual poke for the installation, I was commissioned to create a new video mapping design, and plasma design for their permanent installations, in London and Paris respectively. 
The Versus Summer 2016 collection catwalk inspired a mix visual set where depth extends a curated selection of catwalk footage; a new collection compositing to be mapped to viewers position
SHOOPFLOOR VISUAL DESIGN CONCEPTS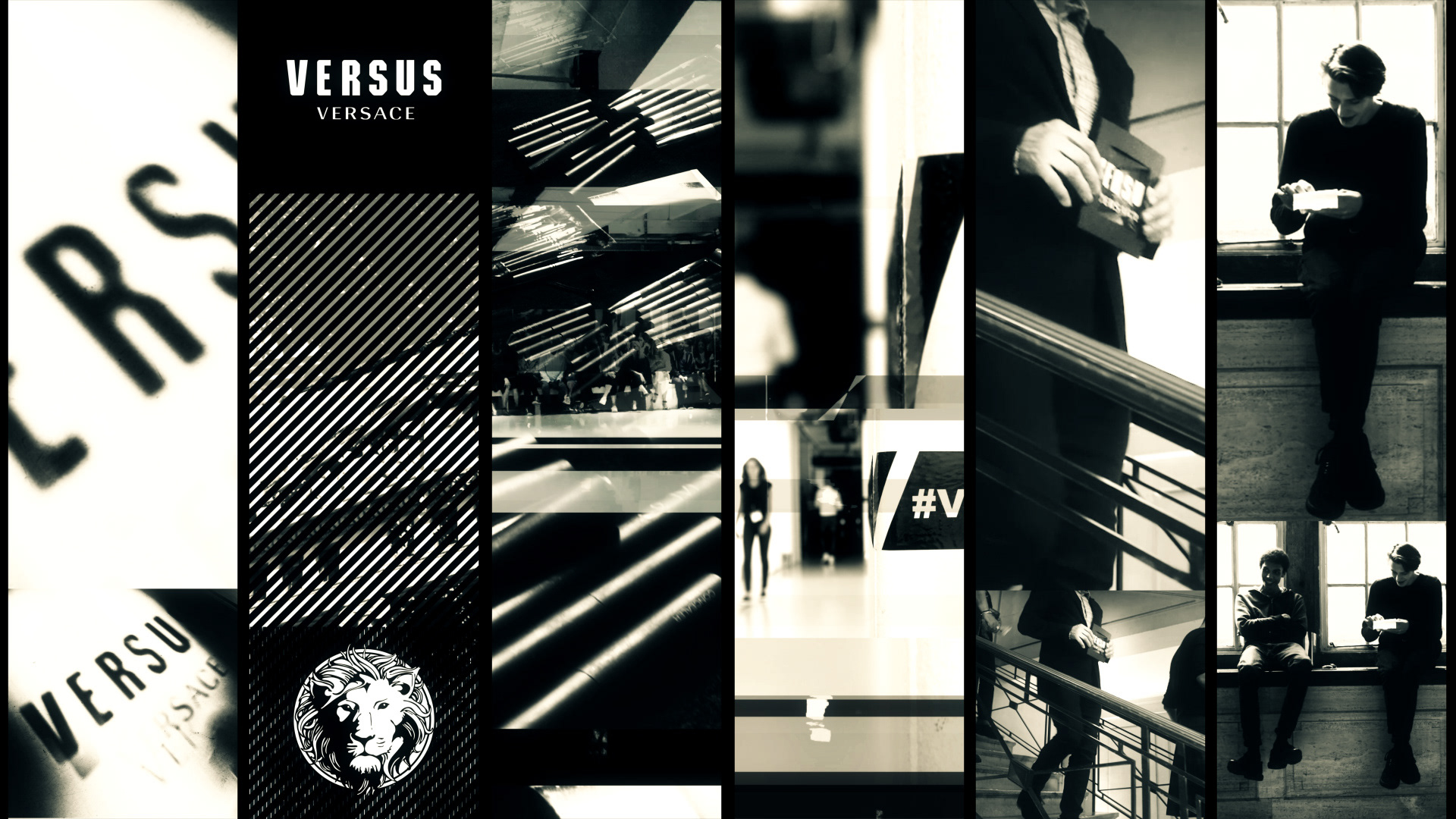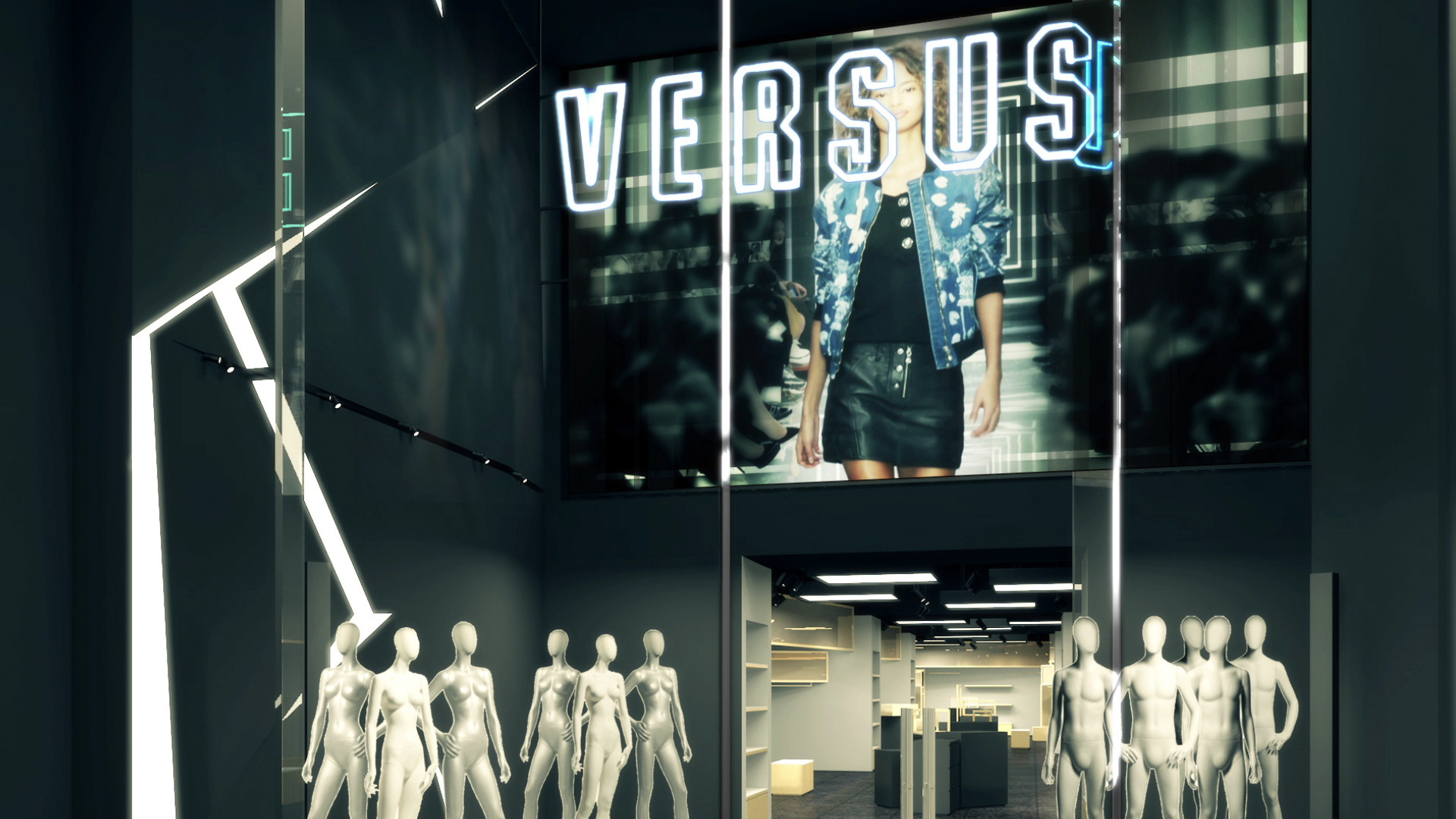 Each different shop got a specific approach on this concept given the total different nature of their installation (projection mapping 16:9 Vs Vertical Plasma screens).