Regarded as a leader of the new sound of house, Jamie Jones is renowned for his innovative music.
I was commissioned to design a video piece to be effectively combined with multiple projected screens, projected layers of smoke and lasers.
The story of the Album is that half of Hot Natured, are aliens that travel through space and time to earth crashing into es vedra (one of the most magnetic  points on the planet and a very mystical place ), on ibiza. There they meet the other 2 members of the band. They all come together to make music to open the minds of the planet and help elevate humans to a higher consciousness. Pyramid and Hot Nature Logo were a symbolic element throughout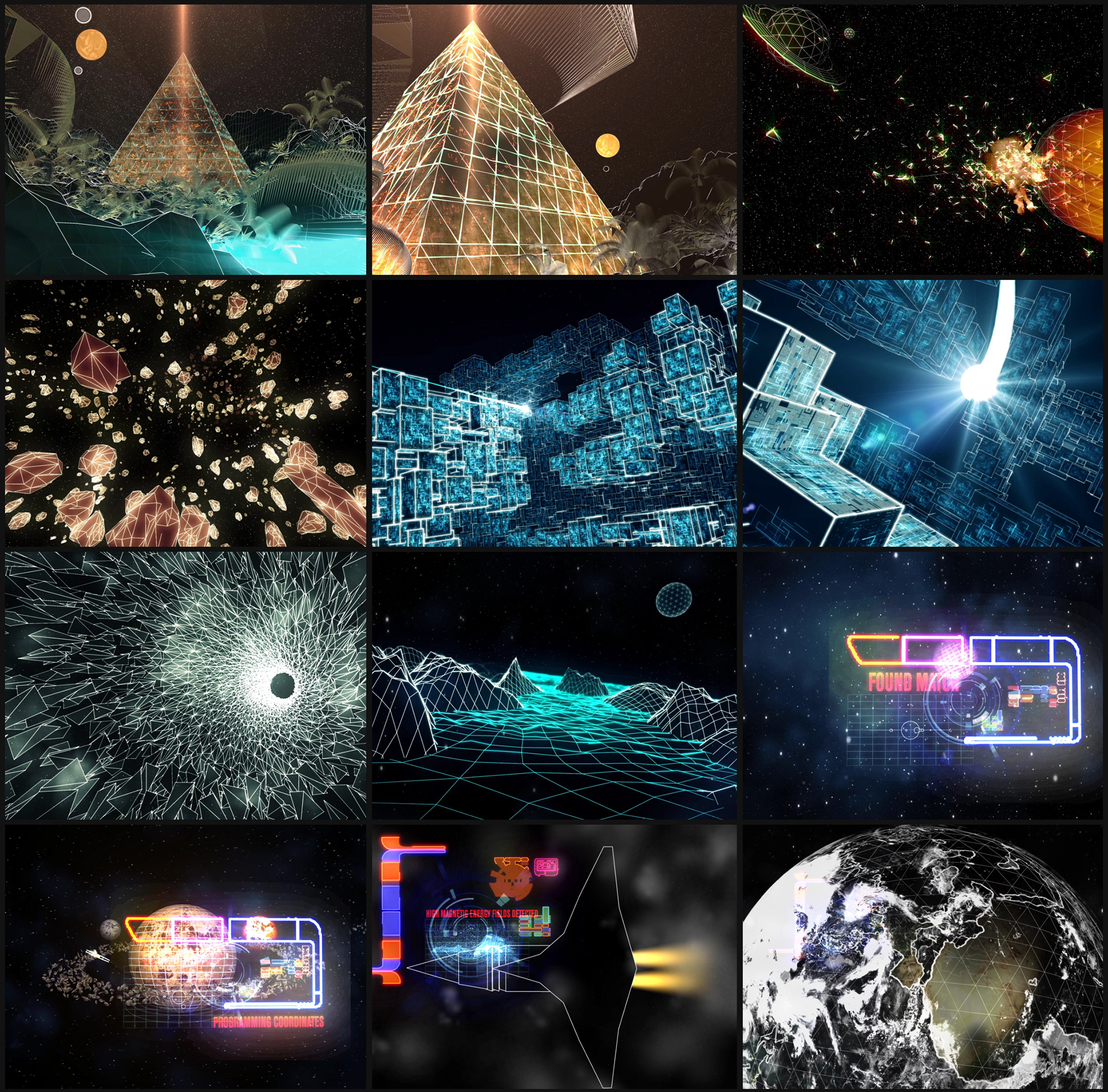 In collaboration with Hearcolours, I created a very specific graphic style, that based on brief storyline, could also produce interesting live visual effects in both laser and projection. To get advantage of smoke layering, I worked elements separately. Excellent feedback. They asked for implementing that style to their logo etc to also be implemented live in secondary screens. I developed all and graphics from scratch till completion on tight deadlines.