A private event celebrating the last issue of Bond Magazine, featuring the world premiere of Enigma (with Anna Only and U3D), and the performing gallery by the artist Thomas Gray.
Bond Magazine content, focus on a global elite society, great thinkers, icon artists and philantrophists ,etc.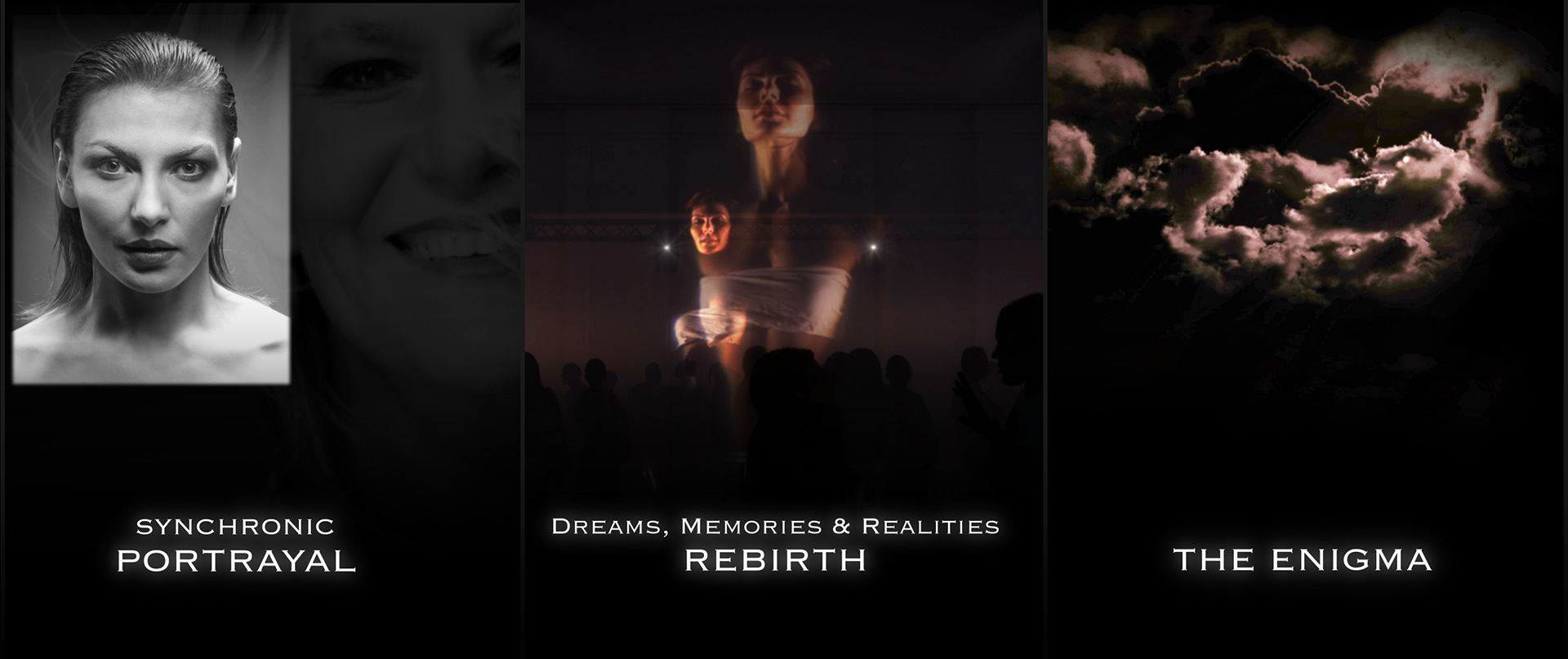 Together with the artist, we developed a concept installation based on shape layering, transparencies and narrative juxtaposition. Within that frame, we elaborated different handcraft concept states; Rebirth (Dreams, Memories and Realities), Synchronic Portrayal, and Enigma (evocative natural organic sync glimpses on performance).